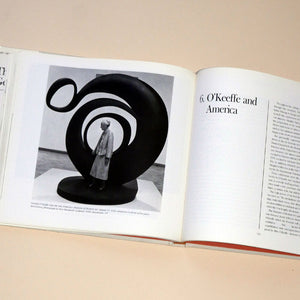 Regular price
the art of life of georgia o'keeffe
---
"beginning with her teaching career in texas, through her time in new york city and lake george, and ending at her two desert ranches in new mexico, this sumptuous life history explores the influence of the various landscapes and cities inhabited by georgia o'keeffe on her life and artwork. Fully illustrated throughout, the book features georgia's own drawings and paintings together with archival imagery of her houses, friends and family – many of the photographs taken my notable contemporaries, including her husband alfred stieglitz – from the georgia o'keeffe museum in santa fe, new mexico."

publication date: 1985
hardcover in good condition some wear due to age.